FLX S24
FLX S24 is flexible, offering powerful LED and moving light control of up to 48 fixtures in a small 19" unit with direct access to each of the lights in your rig.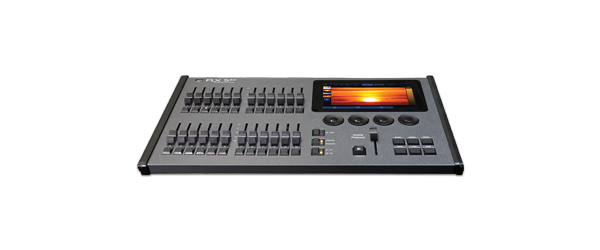 FLX S48
FLX S48 has double the power of the FLX S24 with intuitive control of up to 96 fixtures, and a touch monitor output to provide quick access to palettes and an overview of the show.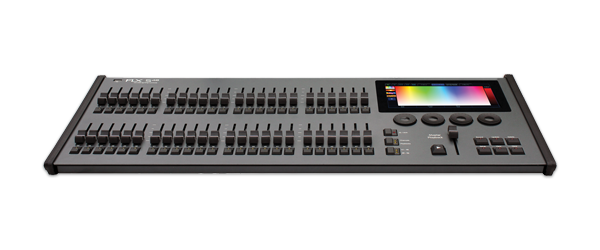 Accessories
ZerOS Wing
ZerOS Wing can be added onto FLX, any other ZerOS console or Phantom ZerOS (the offline PC editor), to increase the number of channel playback faders available.