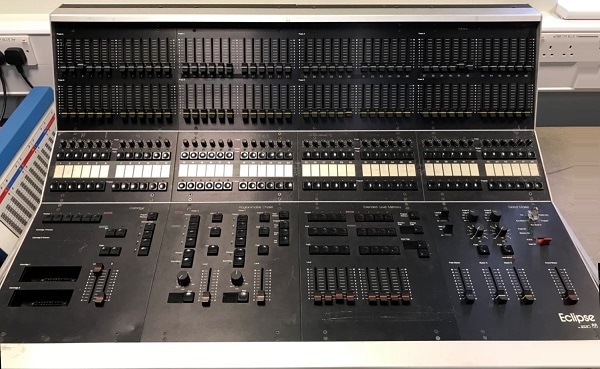 The Eclipse is a unique combination of a manual two preset desk and a computer based memory desk, launched in 1983.
Zero 88 has designed a computer assisted manual desk especially suitable for fast, live applications. All the responses of the desk to your lighting needs are immediate.
The modular construction allows easy reconfiguration; for hire work, take only the facilities needed.
Special high reliability features abound. Each master panel has its own processor; vital components are duplicated; the desk can even be used as a two presets desk with the memories turned off, if required.