Installation
Connecting the mains
This product must be earthed.
A separate isolator and secure mains earth connection are required.
Phase to Neutral voltage must not exceed 255VAC.
All wiring entering Betapack 4 must be rated to +85ºC, H07RN-F cable is recommended.
Cut outs are provided on the ends and rear for PG21 glands; one is supplied.
Supply terminals will accept wire sizes between 1.5mm2 and 16mm2. Tightening torque is between 1.2Nm and 2.4Nm.
Hardwire Live/Neutral output terminals will accept wire sizes up to 6mm2.
Hardwire Earth output ring-tags (blue crimp) will accept wire sizes between 1.0mm2 and 2.5mm2. These may be replaced if larger diameter wiring is installed.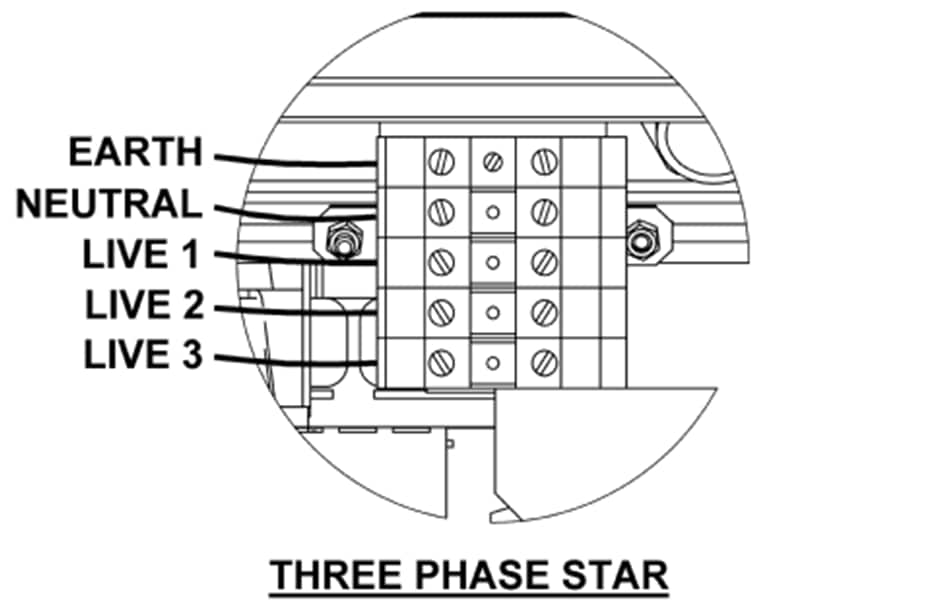 Three phase
Betapack 4 is supplied configured for three-phase star operation as shown.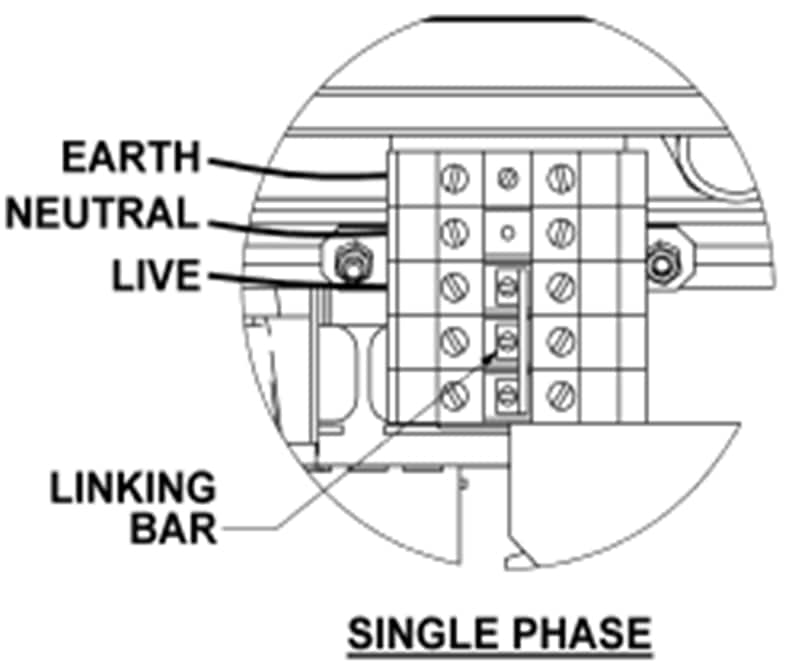 Single phase
For single-phase operation, fit the supplied linking bar between the L1, L2 and L3 terminals as shown.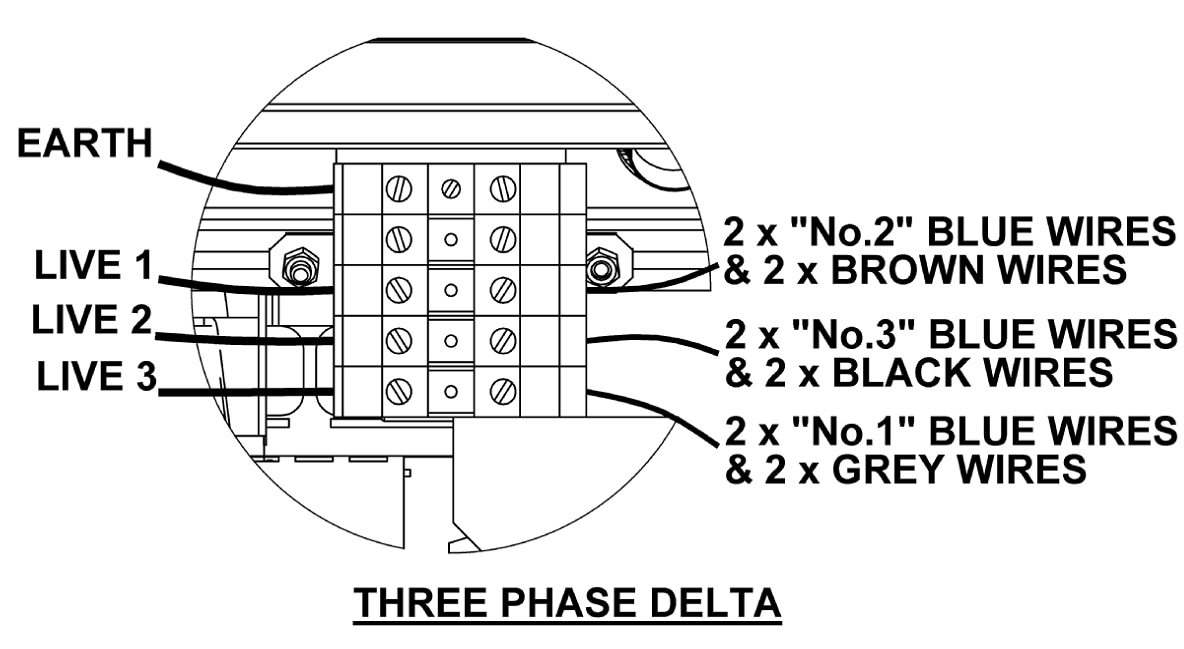 Three phase delta
For three-phase delta operation, the 6 neutral wires must be removed from the terminal block, and the crimped ferrules must be cut off. Strip the ends of these 6 wires, and reconnect as shown.