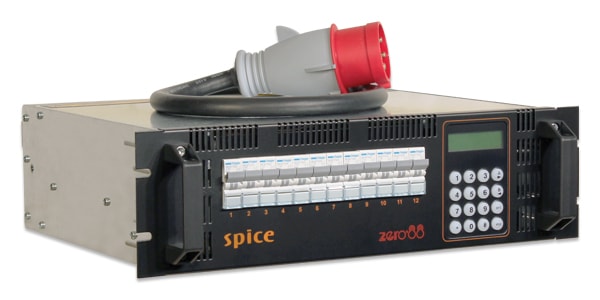 Spice 1210i is a tough, supply tolerant, 19" 3U rack mounting dimmer designed to offer a professional range of features whilst retaining simplicity, reliability and affordability. Units are supplied complete and ready to use with either Harting or Socapex connectors and a CEEform 32 Amp 3 phase connector and cable fitted.
Spice dimmers are found hard at work in the demanding environment of production and touring dimming as well as theatre, television and conference applications. When used in permanent installations the ChilliNet connectivity is an added bonus allowing the dimmers to be integrated as part of the architectural control system.
E&OE. Zero 88 reserves the right to make changes to the equipment and specification described in this manual without prior notice.