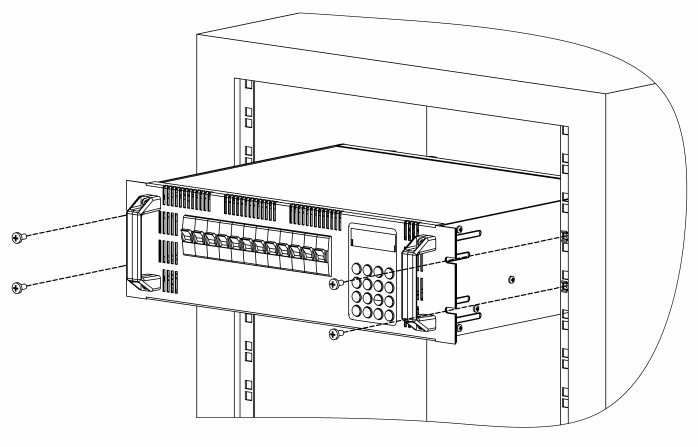 The Spice dimmer is 3U high and is designed to be rack mounted into a standard 19" cabinet using 4 x M6 Cage Nuts and 4 x M6 x16mm screws.
Ventilation must be provided in the rack such that the dimmer can freely draw air from its rear ventilation slots.
Insufficient airflow will cause overheating and the dimmer will shut down.

The mains supply to the dimmer is via a 32 Amp 5 pin CEE17 connector.