Spice
Technical Specification
Electrical


Supply Voltage:
Supply Frequency:
40 to 70 Hz auto-sensing and auto-tracking
Total Dimmer Capacity:
120 A (40A per phase, limited to 32A per phase by mains connector)
Channel Capacity
Minimum: 0.1A
Maximum: 10A
Rise Time
Channel Protection
10A neutral disconnect thermal magnetic circuit breaker per channel, breaking capacity 6000A.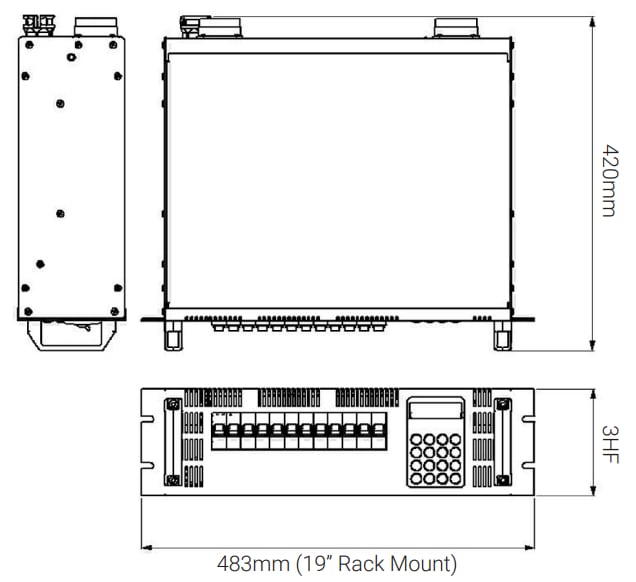 Height: 132mm - 3 Rack Units
Width: 483mm - 19" Rack Mount
Depth: 420mm
Weight: 14.5kg
IP Rating: IP2X (indoor use only)
Always observe the operating environment information. If this environment is exceeded, it is likely that damage will occur to Spice.