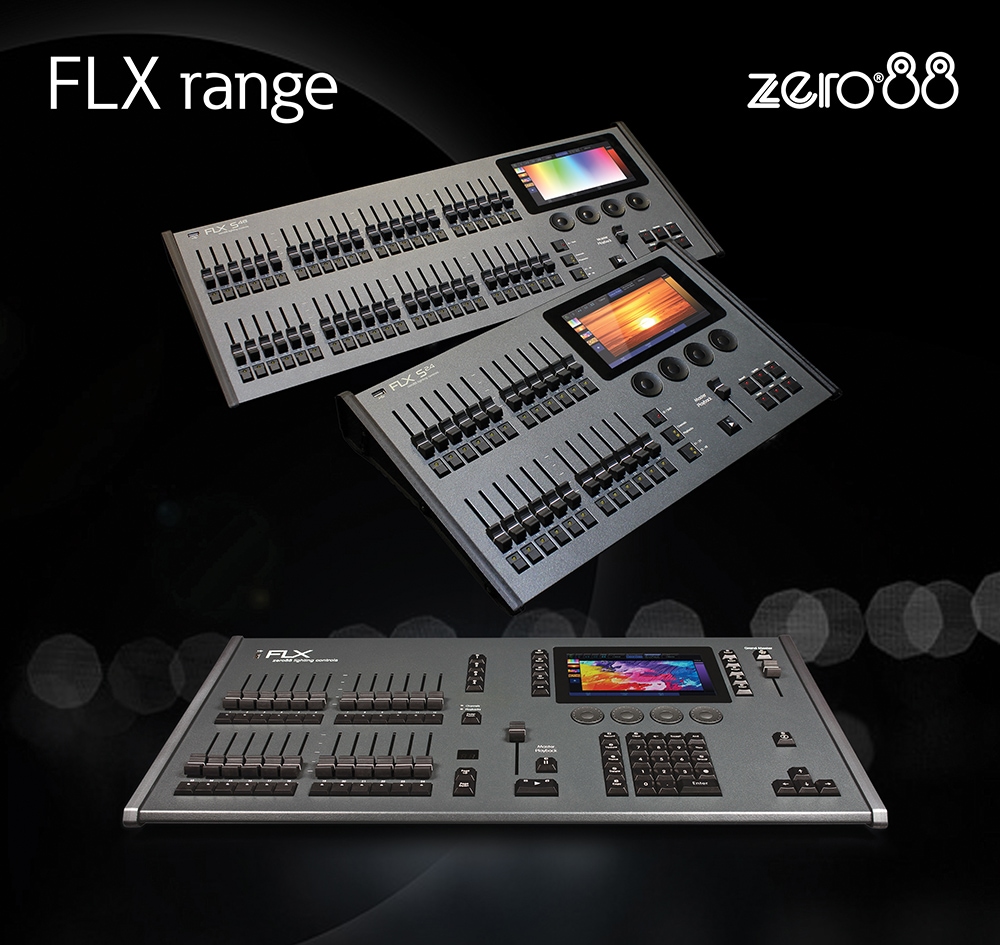 This manual is for all consoles in the FLX range, and other consoles running ZerOS.
This manual is correct as per ZerOS 7.9.9.
ZerOS is the operating software installed on all FLX range consoles. It is regularly updated to bring new features and to keep your console stable and secure. Software updates are free of charge and can be downloaded from zero88.com/zeros. It is recommended to always be running the latest release of ZerOS.
E&OE. Zero 88 reserves the right to make changes to the equipment and specification described in this manual without prior notice.