Cues & Playbacks
Cues Window
The Cues window displays all the cues within a single playback, with each cue being a different row. The columns show the name and various fade times and settings for each of those cues. The name of the playback is shown at the top of the window, with the cue fade progress bars for each attribute running along the bottom of the window.
To access the Cues window on consoles without an external monitor, press View to toggle between the Cues and Faders window.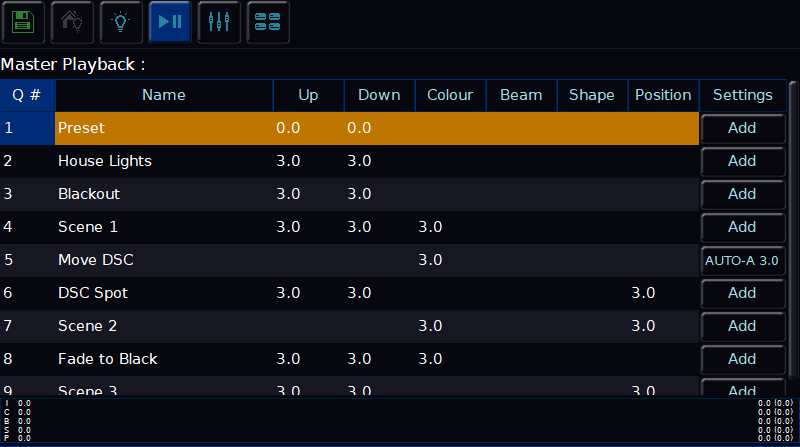 On FLX S consoles, the Cues window can be accessed by tapping the [> II] icon at the top of the internal touchscreen.
To change which playback you're viewing, hold View and tap the button of the playback you wish to view – this could be any of the MFFs, or the Master Go button (make sure the faders are in "Playback" mode). This will now display the cues in this playback in the Playback Window.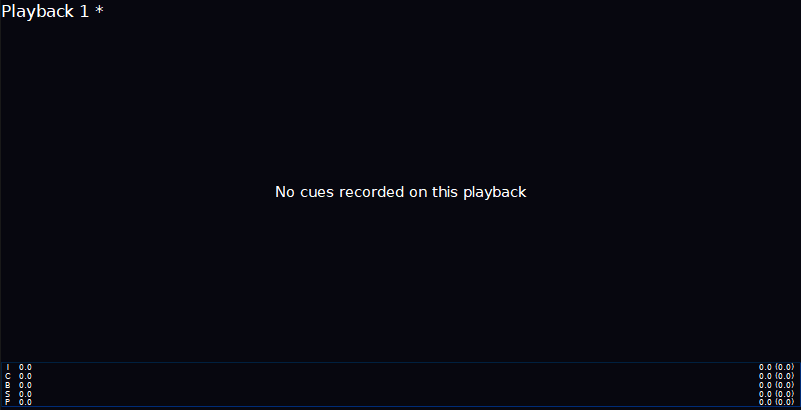 If you view an empty playback, you will receive a message stating that no cues have been recorded onto the playback.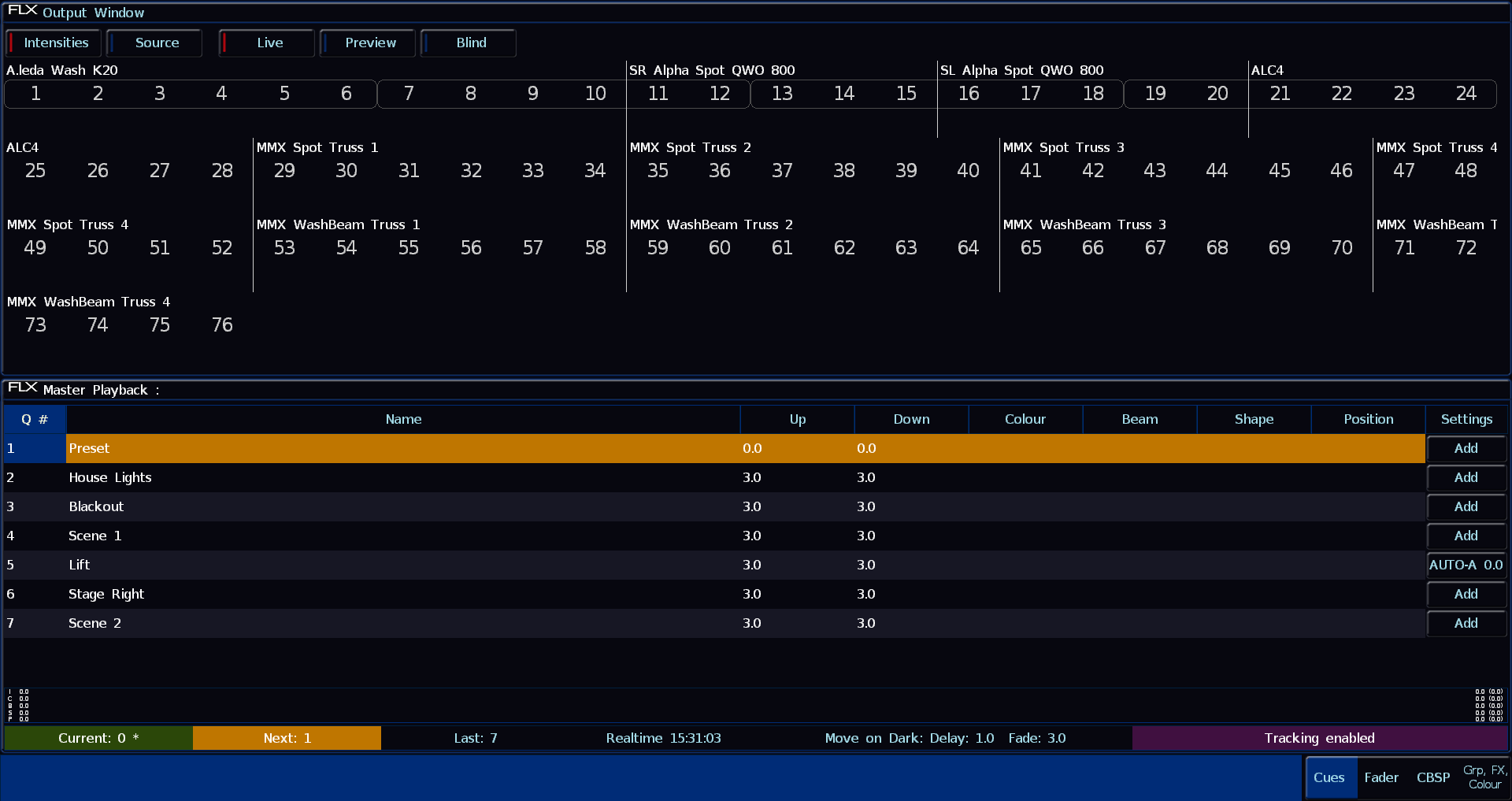 On FLX and FLX S48 with an external monitor connected, the Cues window can be viewed on the external monitor. The Cues window is available on the bottom half of the "Cues" desktop.
At the bottom of the Cues window on the external desktop, is the playback status bar. This indicates the current cue the next cue, the last cue, the Move On Dark times of the playback, and also the global tracking options.
On FLX, the playback status bar will also display the clock. Tapping anywhere on the bar, will toggle the clock to show you the incoming MIDI Time Code time, if connected.