Cues & Playbacks
Playback Settings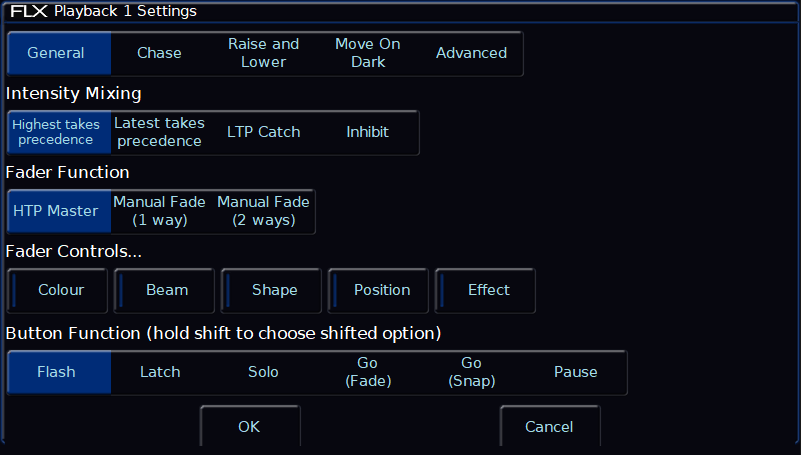 Every playback which has cues recorded, will each have their own settings available. To open the Playback Settings, hold Setup, and tap the playback's button. Alternatively, in the Faders window, ensure your faders are in Playbacks function, and tap on the onscreen fader. By default, this will open its Settings, however the behaviour of the onscreen faders in the Faders window can be customised in Setup -> Settings.
Playback Settings are split into five sections – General, Chase, Raise and Lower, Move On Dark and Advanced. These are accessed via the five buttons along the top of the window. When you first enter the window, the "General" tab will be selected unless the playback is set as a chase, in which case the "Chase" tab will be selected automatically.
Click on the Playback Settings section to learn more...