External Display
External Touchscreen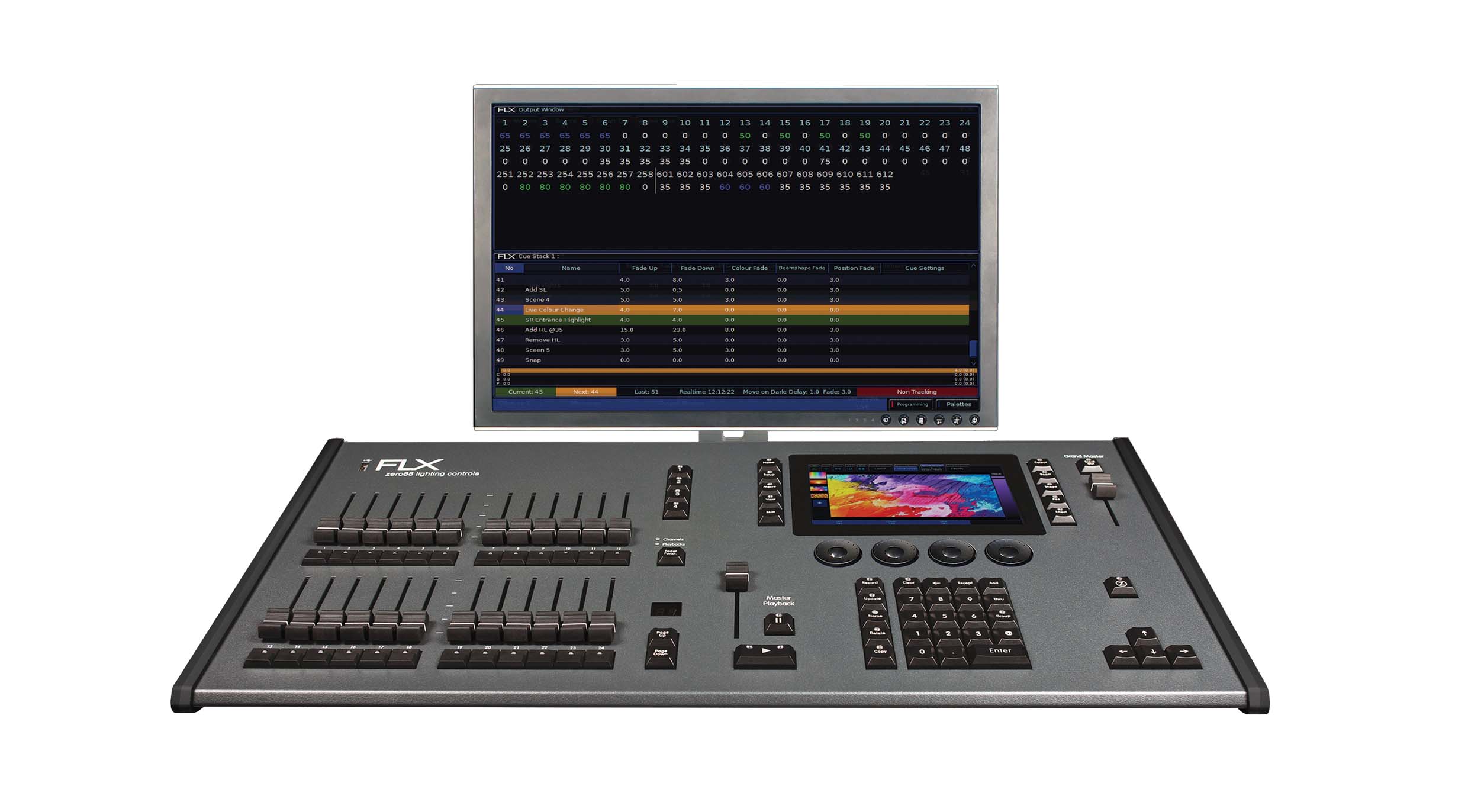 The external monitor connected to FLX S48, FLX and ZerOS Server, can be a touchscreen. The user interface displayed on the external monitor is designed to be used with a touchscreen.
To connect a touchscreen, use the DVI-D connector for video, and USB for the touch. You will then need to Calibrate your external touchscreen.
Touchscreens that are plug and play with Windows 10 and do not require a driver, should work with ZerOS. Zero 88 however make no guarantee that all touchscreens will be compatible. Contact Zero 88 for more information.
For testing and demonstrations, the Zero 88 team use Iiyama Prolite T2236MSC-B2. These touchscreens are pretty rugged, and are capacitive and so support multi-touch, which is ideal for use with the consoles.