Desktops & Windows
Faders Window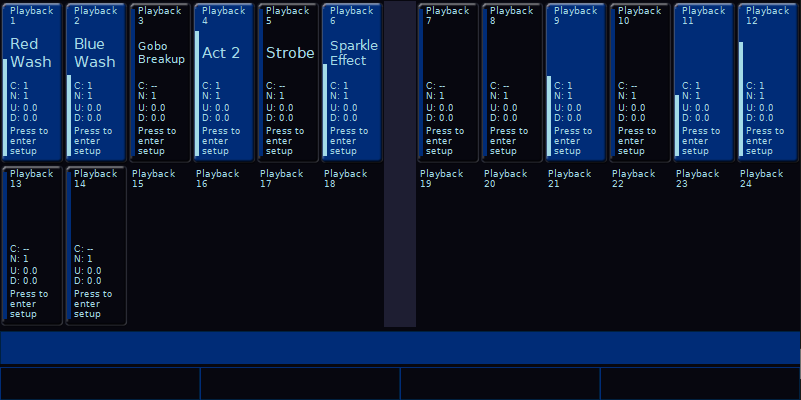 The Faders window will show you exactly what your 24 multi-functional faders (or 48 on FLX S48) are currently doing.
When in Channels, the on-screen faders will therefore show you the name of the fixture each fader is controlling, and their intensity percentage.
When in playbacks, the on-screen faders will display the playback name, the current cue (C), the next cue (N), the raise time (U), and the lower time (D) of that playback.
For consoles without an external monitor, tapping View will toggle between the Faders and Cues window on the internal touchscreen.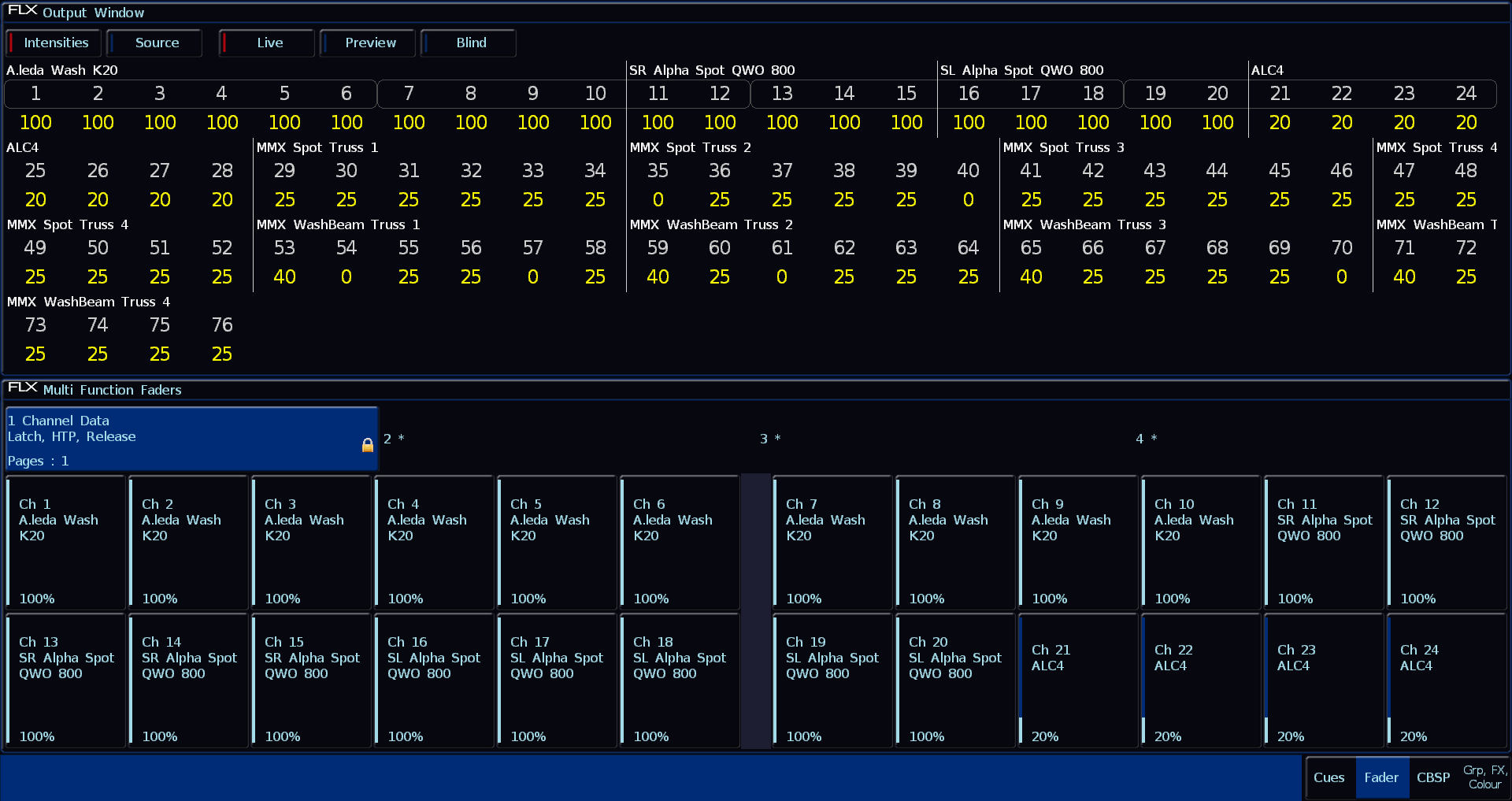 For consoles with an external monitor connected, the Faders window can be viewed on the bottom half of the Faders desktop.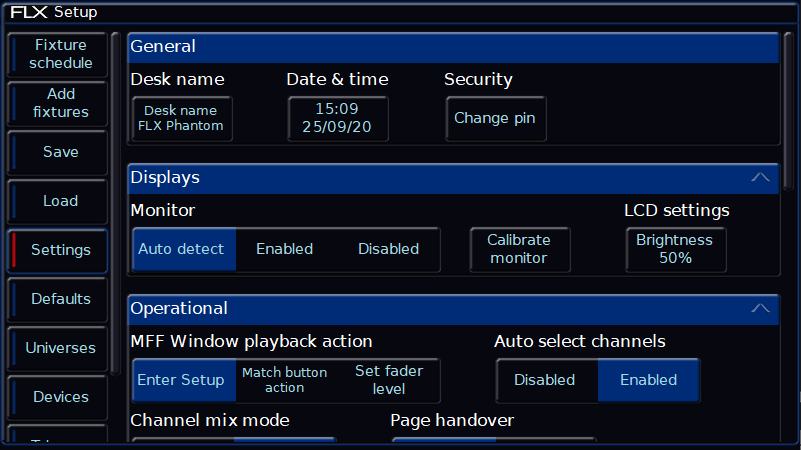 By default, clicking on a playback fader in the faders window, will open that playback's settings.
Rather than pressing on an on-screen playback and opening that playback's settings, you can instead configure pressing an on-screen fader to match that playback's button function, or use the on-screen fader to change the fader level by dragging. This is particularly useful if you are viewing the faders desktop via the ZerOS Monitor app on a tablet.
This can be configured from Setup -> Settings , and using the MFF Window playback action option under Operational.

On FLX, the top four buttons running across the top of the Faders window, show what your UDKs are currently doing.
On Solution consoles, click the Submasters button to open the Faders window. This will show you the current functionality of the playback faders.