Desktops & Windows
FLX S Touchscreen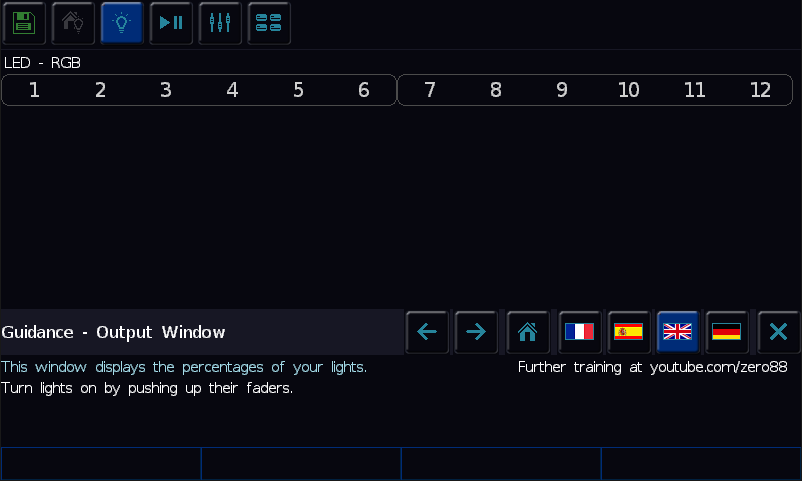 Along the top of the FLX S touchscreen are six square icons. Additional tabs (e.g. colour, position and effect controls) will appear and disappear to the right of these depending on the capabilities of the fixtures you're currently controlling. The currently selected button is highlighted in blue.
See below for information on the six icons:
On FLX S48, if you enable the external monitor, the Outputs, Cues, and Faders icons will disappear, as these windows can be accessed on the external monitor by pressing View.