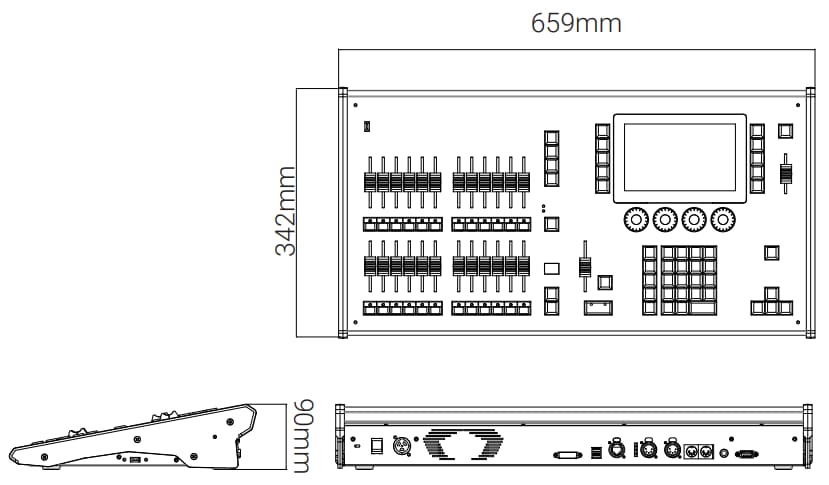 Dimensions
90mm (H) x 660mm (W) x 340mm (D)
Weight
7.5 kg
Operating temperature range
+5 to +40 °C
Humidity
5% to 95% non-condensing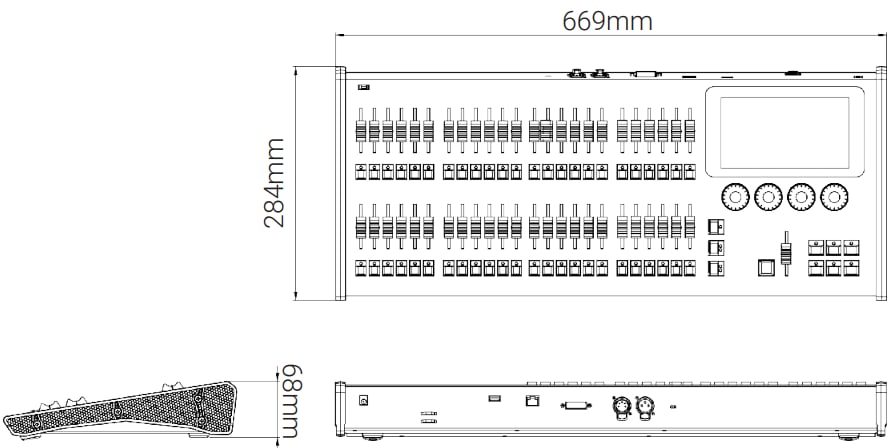 Dimensions
68mm (H) x 669mm (W) x 284mm (D)
Weight
5.5 kg
Operating temperature range
+5 to +40 °C
Humidity
5% to 95% non-condensing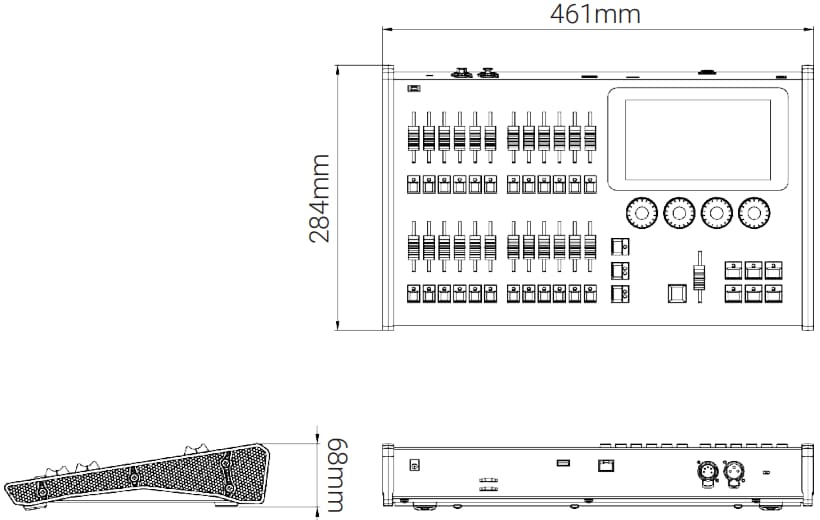 Dimensions
68mm (H) x 461mm (W) x 284mm (D)
Weight
4 kg
Operating temperature range
+5 to +40 °C
Humidity
5% to 95% non-condensing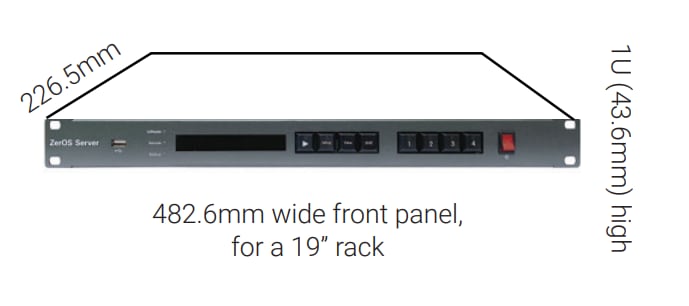 Dimensions
43.6mm (H) x 482.6mm (W) x 226.5mm (D)
Weight
3.8kg
Operating temperature range
+5 to +40 °C
Humidity
5% to 95% non-condensing
Mounting ZerOS Server
ZerOS Server is designed to be rack mounted into a standard 19" cabinet using 4 x M6 Cage Nuts and 4 x M6 x 16mm screws.
Ventilation must be provided in the rack such that ZerOS Server can freely draw air from its rear ventilation slots.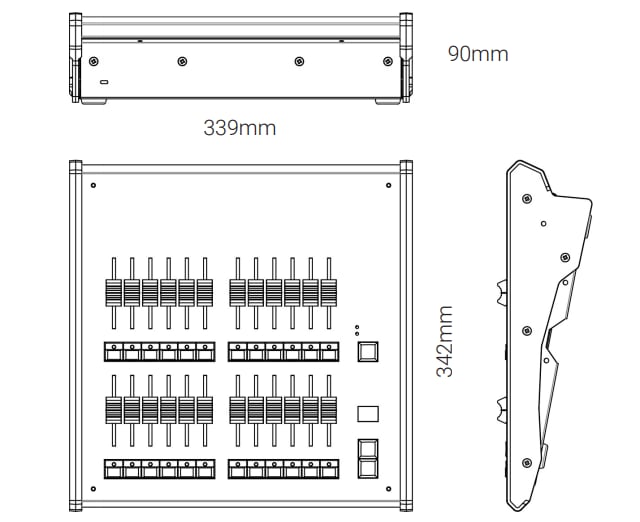 Dimensions
90mm (H) x 339mm (W) x 342mm (D)
Weight
3.8 kg
Operating temperature range
+5 to +40 °C
Humidity
5% to 95% non-condensing
Always observe the operating environment information. If this environment is exceeded, it is likely that damage will occur to your console.