Mechanical
FLX S Access Instructions
The diagrams below detail the screws that need to be removed to open FLX S24 and FLX S48 consoles for access.
No user serviceable parts inside
FLX S consoles should only be opened by a suitably qualified person
Opening FLX S consoles within 3 years of manufacture will void warranty
Disconnect power prior to opening

Remove all screws from either side of the console, and take off the black plastic sides.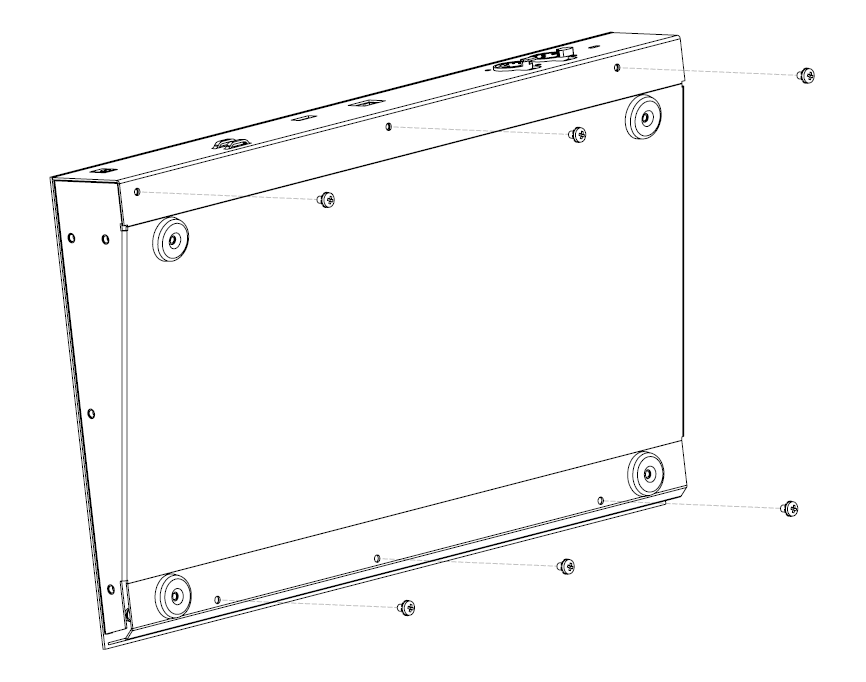 Next, remove the screws on the diagonals of the XLR sockets on the rear of the console.
The screws running along the bottom and screws running along the top of the underside of the console can then be removed. To remove flip the console upside down onto a soft surface, taking care of the faders.