Patching
Fixture Schedule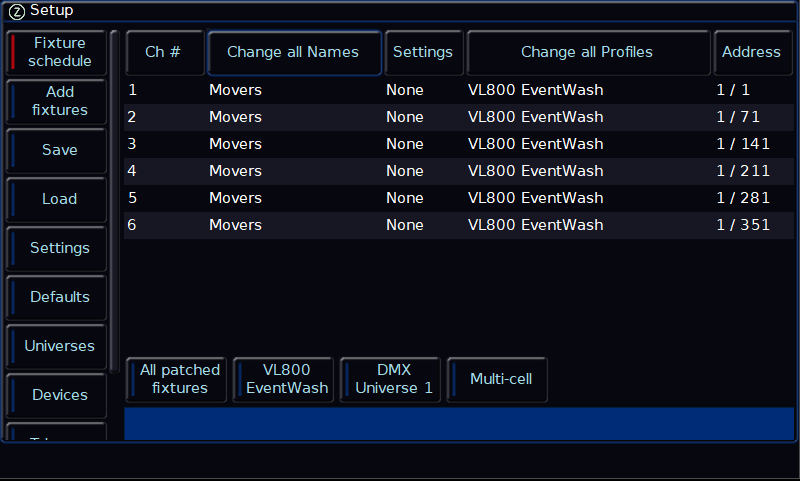 The fixture schedule, lists all of the fixtures currently in your show, and allows you to edit them in various ways. The fixture schedule is automatically displayed after patching fixtures, and is the first window that opens upon tapping Setup, which opens ZerOS Setup.
By default, the fixture schedule will display your fixtures in fixture number order. However the fixture schedule can also be sorted, by holding the Shift key, and tapping the column headers. This will sort them numerically / alphabetically, and a second tap will reverse the order. For example hold Shift and tap Address to sort in order of DMX address.
Click to find out more about these Fixture Schedule subjects...