This chapter will cover the basics on how to control and program fixtures on ZerOS consoles. Each subject covered here will have its own chapter available from the left hand side of the manual, which will cover everything about that subject.
Turning the console on / off
The mains cable should be connected to the console before any other cables are connected. A safety earth is provided through this connection to help protect both the user and the product if there's a fault with anything plugged into the console. If you are using an external monitor (FLX & FLX S48 only), plug this in prior to powering up the console. Once done, turn on the power supply (FLX also includes a power switch on the rear panel) – the console will run through its power up routine, which will take around 30 seconds.
To turn off FLX, simply turn off the power supply. You can choose to use the power switch on the rear panel, but this is not required. There is no shut down procedure, and your current show will be saved automatically.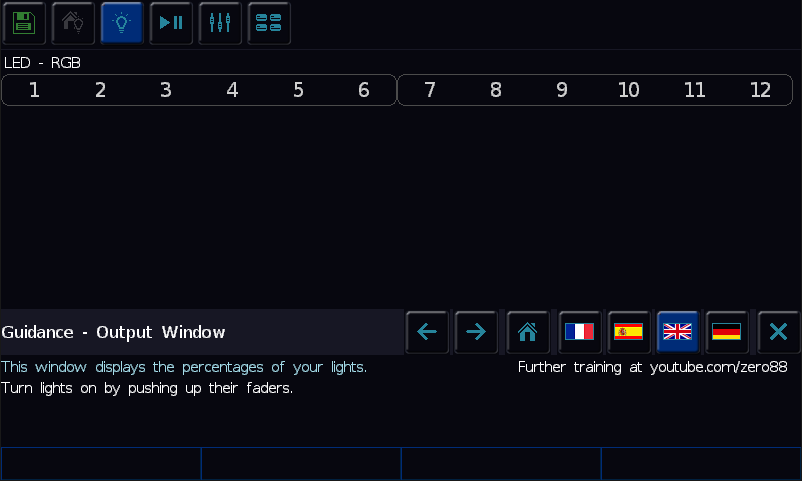 FLX S24 & FLX S48 users should ensure the "save icon" (top left of the internal touchscreen) is green before turning the console off. Every time an update is made to the showfile, the icon will change to red for a couple of seconds and then automatically return to green.
Discover the FLX range...