Devices
Enttec USB to DMX Devices
USB to DMX devices which use Enttec's DMX USB Pro Widget API will be displayed within this panel. Many USB to DMX devices from many different manufacturers support this API.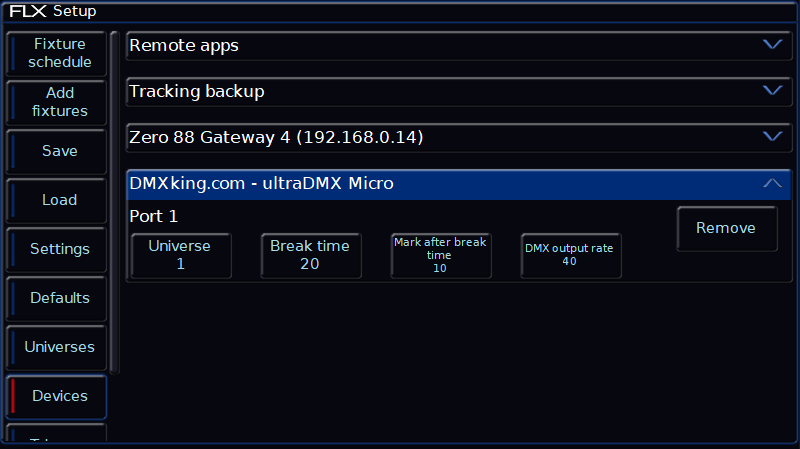 This image shows a DMX King ultraDMX Micro dongle connected to ZerOS.
The Desk Universe output from the USB to DMX dongle's port can be configured using the "Universe" field. The Enttec USB to DMX protocol allows for DMX timings to be edited, such as the Break Time (BT), Mark After Break Time (MAB) and DMX Output Rate (Hz).
The options available for each device depend on the device present.