KiNET, an Ethernet-based lighting control protocol from Color Kinetics, is designed to enable larger lighting projects and provide control over luminaires which is beyond the limitations of other protocols. ZerOS can use KiNet to control a range of Color Kinetics architectural luminaires.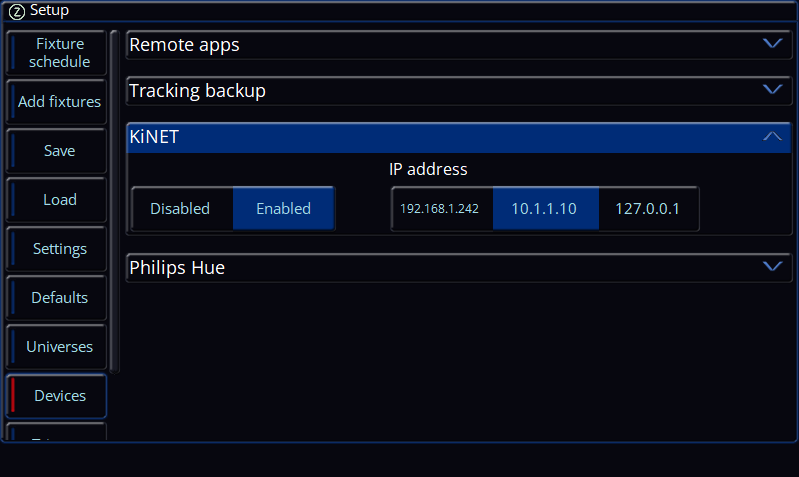 KiNET can be enabled from the Devices tab of Setup, in the KiNET panel. Once enabled, the KiNET protocol network settings can then be configured.
Once KiNET has been configured, KiNET devices on the network will then automatically appear in the Devices tab. For each KiNET device that appears, you can use the device's Universe field to assign a Desk Universe to it. Fixtures can be patched onto this assigned Desk Universe in the usual way from Add Fixtures.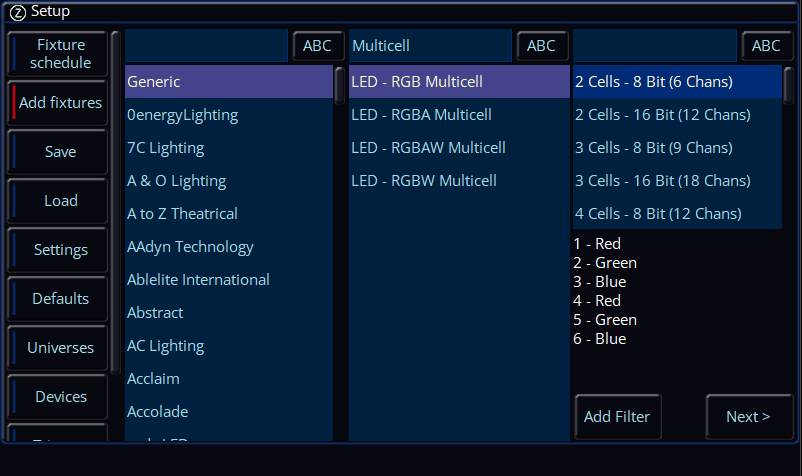 If patching Color Kinetics fixtures with multiple cells, go to Add Fixtures, and under Generic, you can choose an RGB, RGBA, RGBAW or RGBW multicell fixture. You can then choose the relevant number of cells from the Mode column.