ZerOS software, will contain the latest ZerOS Library as of the date that version of ZerOS software was released. However, ZerOS Library is updated more regularly than ZerOS software, and so ZerOS Library files can be loaded into the console.
Once downloaded, copy the library to the root of a USB stick, and plug into the console. You will then be able to tap Setup -> Load, and choose the library file to load in.
Contained in ZerOS Library, is the fixture library, auto effects, and Art-Net OEM codes. ZerOS Library will use the file extension .zlbr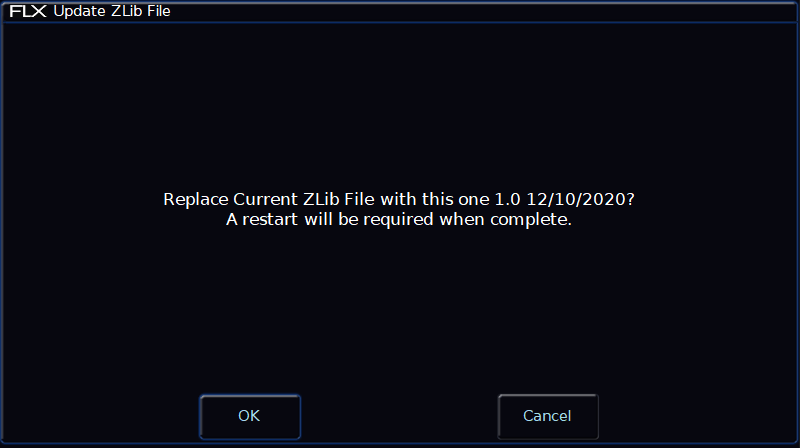 Upon loading the ZerOS Library file, the console will ask you to confirm, and inform you a power cycle will be required after installing the ZerOS Library update.