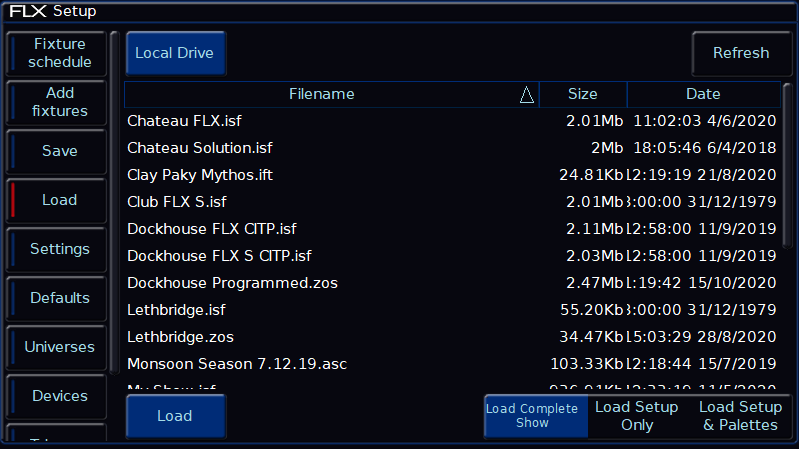 The Load tab of Setup is used to load in various file types from a connected USB drive.
The option at the top of the window allows you to choose your USB storage device to load from. If your USB storage device doesn't appear, tap Refresh. You should then see a button for your USB drive, displaying its drive label.
The Filename, Size and Date columns, can be sorted, by tapping the column headers. This sorting choice will be remembered and recalled the next time you enter the Load menu. The first file in the list will be automatically selected, allowing you to quickly tap Load to load it.
The Date column is not shown on FLX S, as FLX S consoles do not have an internal clock.
On FLX, you can click on a file, and use the up/down arrows to navigate through the list of files.
The following file types can be loaded...