ZerOS
User Definable Keys
FLX and ZerOS Server provide four physical User Definable Keys (UDKs), numbered 1-4. On FLX these are located vertically above the Fader Funct. button, and on ZerOS Server these are the on the right hand side of the front panel.
These can be paged along with the playback faders, giving a total of 40 UDKs. By default, they are page locked, meaning you have four different functions available, irrespective of which playback page you are on.
UDKs can be configured as shortcuts, advanced functions, or you can record lighting states onto them.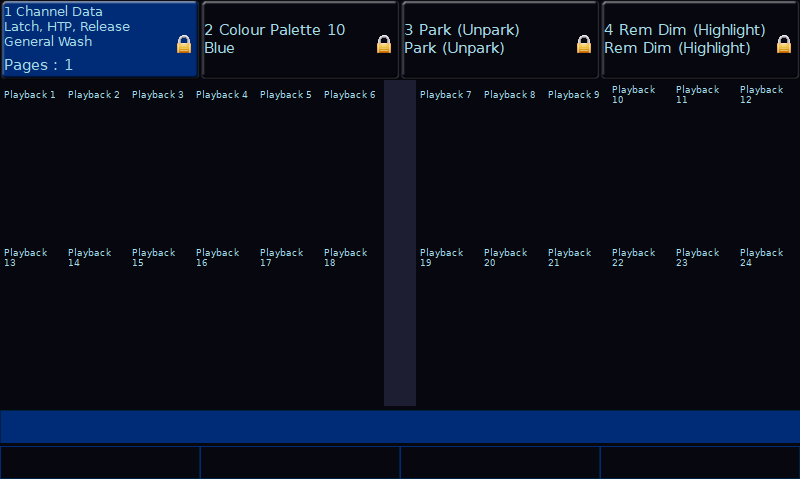 The functionality of the UDKs is displayed in the four boxes, running along the top of the Faders window.
Click the different available UDK functions to learn more...
You can delete any UDK by pressing the Delete key and then pressing the UDK button. After confirming, this cannot be undone.
Take a look at this online training session on User Definable Keys...