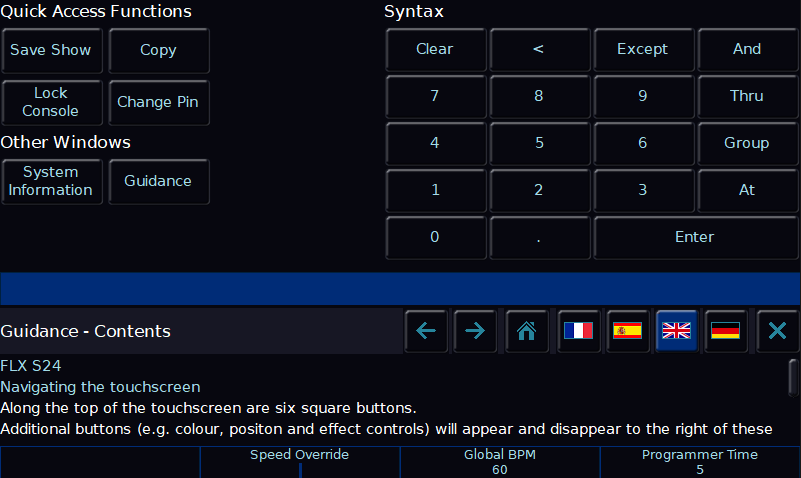 By default on FLX S consoles, the bottom third of the internal touchscreen will display "Guidance" text. Available in multiple languages, "Guidance" steps you through the key features at your own pace, as and when you view different windows or press different buttons, to allow you to learn or refresh your skills.
Press the guidance home icon for a brief introduction to the console. The forwards and back buttons can advance you through the guidance text.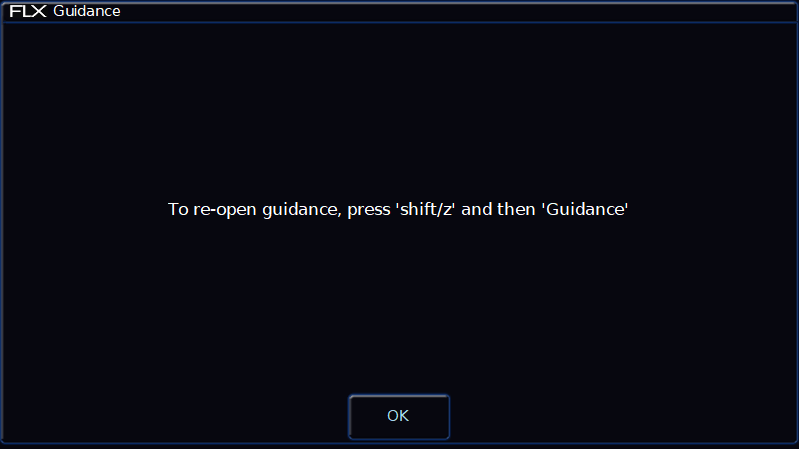 Pressing the X to close the guidance text, will display a message informing you guidance text can be reopened at any time, by pressing Z/Shift -> Guidance.