News
FLX S48 for the Neustadt city hall
Monday 5th October, 2020
Feiner Lichttechnik modernizes hall and stage lighting in the Neustadt city hall.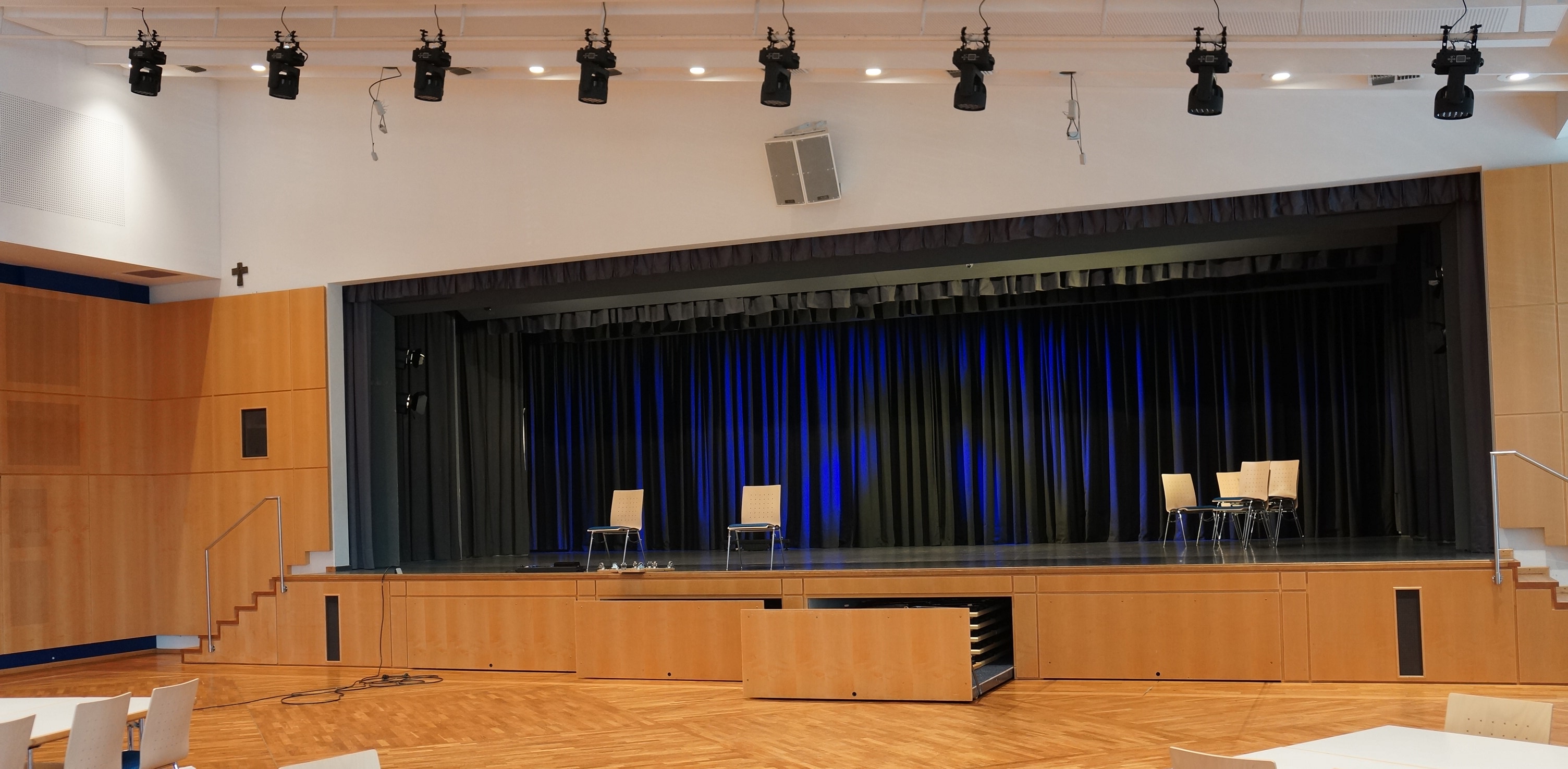 The city hall in Neustadt a.d. Waldnaab first opened in 1998. Located in a central but quiet and idyllic greenspace - the multifunctional hall can be divided into several highly flexible spaces - ideal for concerts and conferences but also a great place to meet for private celebrations, graduation parties etc due to the attractive surroundings.
Zero 88 distributor Feiner Lichttechnik has been maintaining the Neustadt city hall stage lighting for more than 10 years; so they were well placed to step in modernise the hall and stage lighting during the summer 2020 break in operations due to Coronavirus restrictions.
Central to the update is a new Zero 88 FLX S48 console; ideally suited for the changing demands of a multifunctional hall. The FLX S48 can be operated from any of three network locations around the hall. External guest consoles can be integrated via a DMX Ethernet node and additional mergers and DMX splitters now also enable the hall lighting to be connected into one seamless system.
New front stage lighting has been added – designed for flexibility, using eight wash moving lights with a wide zoom range of 6-66 °. Smaller wash moving lights are also used for the effect and background lighting. This combination suits rapid reaction to changing use and the varied lighting demands of each application.
The house lights now feature Feiner FL500 LED floodlights, with a 120 ° beam angle in the Tunable White variant. These floodlights work silently without fans and are suitable for continuous operation as rehearsal or work lights. LED downlights (42W, 3000K) and twelve Feiner FBOX 6x1200mA constant current LED dimmers with 16bit DMX control are used to complete the energy-efficient renewal of the hall lighting system.