Press News
St David's Hall use their new FLX for BBC Cardiff Singer of the World
Wednesday 14th June, 2017
St David's Hall in Cardiff use new Zero 88 FLX console during BBC Cardiff Singer of the World.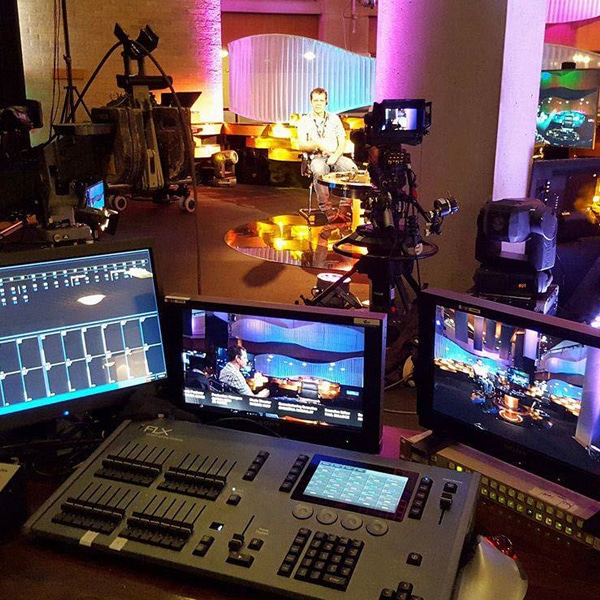 St David's Hall in Cardiff, the "National Concert Hall of Wales", are using their newly purchased Zero 88 FLX during BBC Cardiff Singer of the World, with live broadcasts showing highlights every evening this week. The five camera production set includes a mixed rig of generics, colour changing LEDs and moving light fixtures. Andy Cottey is Lighting Director, with Emma Nicholson as Operator. Emma said "we chose the FLX because of the number of physical playbacks, the console's responsiveness within a busking environment, the instant familiarity of the programming language, and the ability to combine playback of cues with live channel override using the faders".
After winning the PLASA Award for Innovation two years ago for its "revolutionary approach to colour and movement", FLX software continues to develop and add features designed to save time and maximise creativity. This has led to success in multipurpose venues, television studios, live events & hire, theatres and educational applications.
St David's Hall presents a multitude of live entertainment, including pop, rock, folk, jazz, rhythm and blues, comedy, children's shows, lunchtime concerts, musicals, light entertainment, dance, world music, films and classical music.
BBC Cardiff Singer of the World is a competition known throughout the classical music world as the premier showcase for opera and concert singers at the outset of their careers. It has launched the careers of some major stars including Karita Mattila, Dmitri Hvorostovsky, Bryn Terfel, Anja Harteros and Jamie Barton.