News
The Mill at Sonning undergoes a technical refit from Henley Theatre Services
Tuesday 13th February, 2018
Liam Hawes Technical Manager and the team at HTS were pleased to win the competitive tender.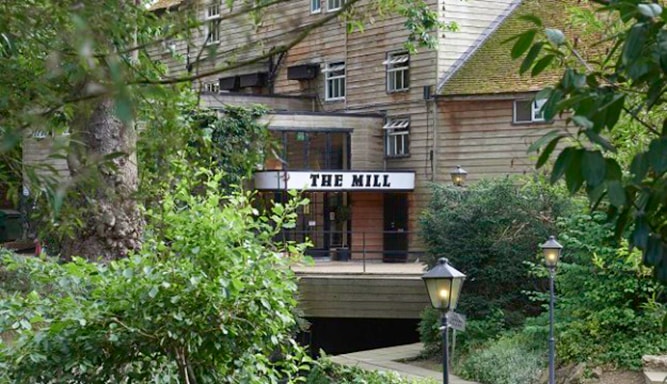 Set on the banks of the River Thames, The Mill at Sonning is a truly unique building. For hundreds of years it was an active Mill and even appears in the Domesday Book of 1086 where three mills at 'Sonninges and Berrochescire' are mentioned. Today the Mill at Sonning is better known as a thriving 200 seat Theatre, Restaurant and Bar.
In the summer of 2017 Liam Hawes Technical Manager prepared his own specification for a complete technical refit and the team at HTS were extremely pleased to have won at competitive tender and provided the technical installation for the theatres latest modernisation.
The refit included new bespoke lighting bars made to measure to fit into this special building, the Dimming system had to have the ability to operate both LED, Specials and of course traditional tungsten lanterns. While the Zero 88 FLX lighting console is simply excellent for this type of application – and chosen because it works perfectly with Colour changing LEDS and Generic fixtures.
"A great team delivered a top quality installation as per the specification on-time considering the tight deadline." Liam Hawes, Tech Manager, The Mill Sonning.
For more information on Henley Theatre Services projects like this and others, please contact Reg@Henleytheatre.com