Press News
BBC Children in Need - Pudsey and FLX
Friday 24th November, 2017
Lighting Designer Paul Middleton chooses Zero 88 FLX for this year's BBC Children in Need.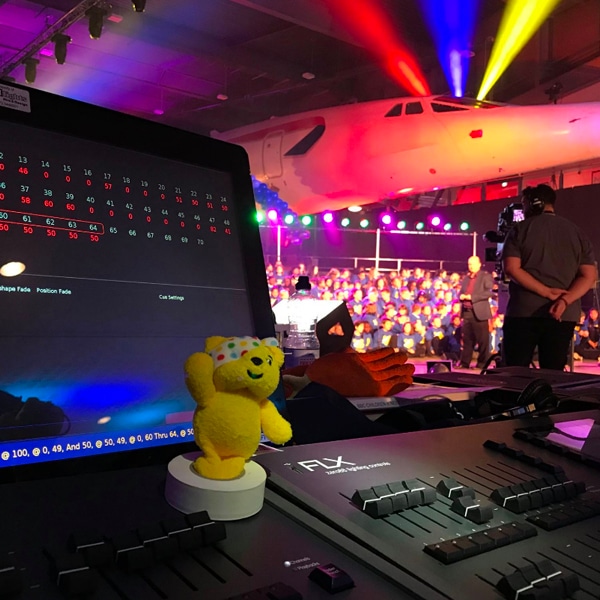 Eaton's Zero 88 FLX lighting console (and ZerOS Wing) were chosen by Lighting Designer Paul Middleton for the Bristol location shoots during this year's BBC Children in Need. FLX is designed to save time and maximise creativity through a fully featured, portable and easy to use lighting control console.
BBC Children in Need raised a record-breaking £50.1m during last Friday's show, which featured a Blue Peter Strictly Come Dancing special, a Weakest Link celebrity special, a singing EastEnders cast, and a teaser of the Doctor Who Christmas edition.
In Bristol, around 200 pupils from seven schools came together at Aerospace Bristol. They joined more than 1,500 school pupils from ten different locations around the UK for a jazz rendition of Over The Rainbow.
BBC Children in Need is the BBC's UK corporate charity and raises money for disadvantaged children and young people around the country. The show featured some of the children and young people whose lives have been changed through support from Children in Need.