News
Gernsheim City Hall modernised
Tuesday 14th July, 2020
Zero 88 distributor Feiner Lichttechnik and BTB Elektroakustik modernise the city hall in Gernsheim Germany.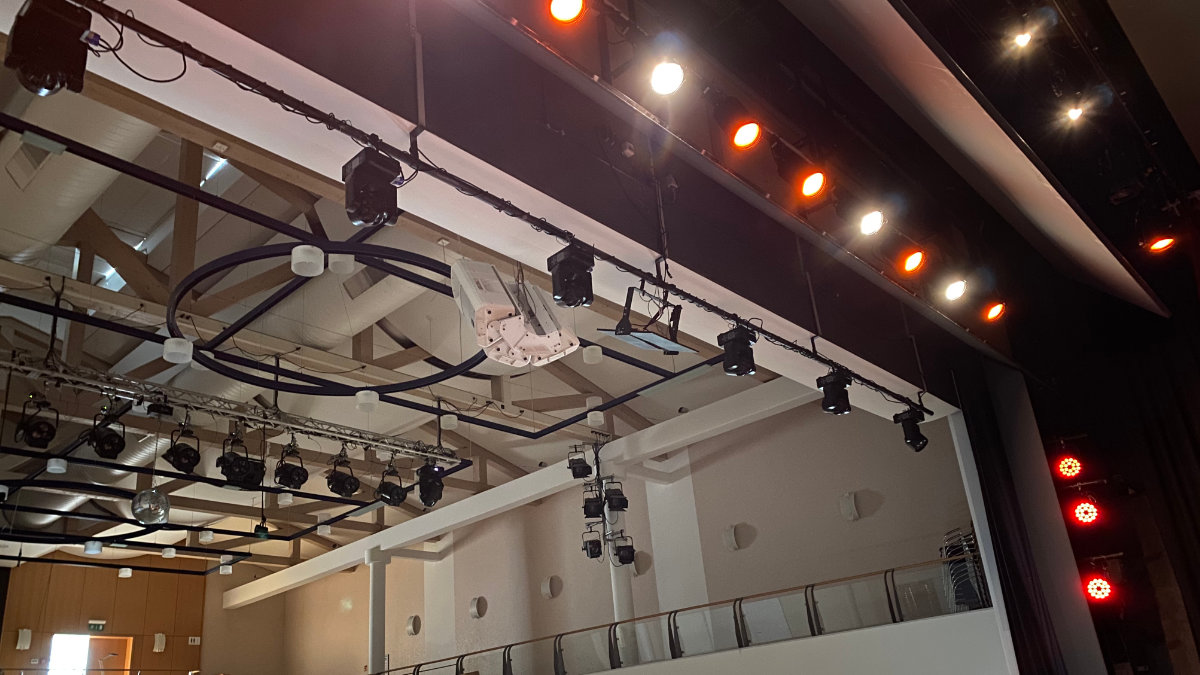 The local Stadthalle Gernsheim city hall has been looked after by Feiner Lichttechnik and BTB Elektroakustik for many years. In early summer 2020, the entire front lights of the stage were replaced with modern LED technology in a cooperation of both companies. Particular attention was paid to ease of use and uncomplicated operation. The interaction of the lighting control system and the fixtures was optimised during the modernisation. Colours, effects and fixture positioning are now available with a single button. Even the entire old set of RGB LED bars and PARs could be meaningfully included in the expansion.
This means that almost the entire lighting system has been converted to energy-efficient LED technology. Conventional 2kW PC spotlights continue to be used in the front stage area only from the gallery. The old dimmer system was modified accordingly and updated with SCMR1232 feed through relay DINrail modules.
The new FL500 white light floodlights from Feiner Lichttechnik were used. They are an energy-efficient replacement for the previous 500W halogen front lights. With their 16-bit dimmer technology, silent convection cooling and continuous operation, they are a basic component of stage lighting.
The Stadthalle Gernsheim, built in 1996, is located in the center of Gernsheim. In the square in front of it is the owl fountain, which rounds off the building ensemble. The city hall comprises a large hall with a gallery and stage, a foyer with a counter and two conference rooms, which can also be flexibly converted into a larger room.
Relay Controller
SCMR1232
This 12 channel feed through relay unit provides outstanding features and performance in a truly competitive and compact package. Each channel is rated for up to 32 amps and is designed to sit on load lines to switch heavy loads of all types.
With iLight network, DMX and DALI connectivity, it has the capability of being linked with a virtually limitless number of other products to build up to any size of system. This product is designed for projects where high power switching is required including metal halide and high pressure sodium lamps as well as non-lighting loads of any voltage up to 230VAC.