Case study
Howden Park Centre chooses FLX for installation
Wednesday 10th June, 2015
The FLX gives us everything we require in a small footprint and at a very good price point.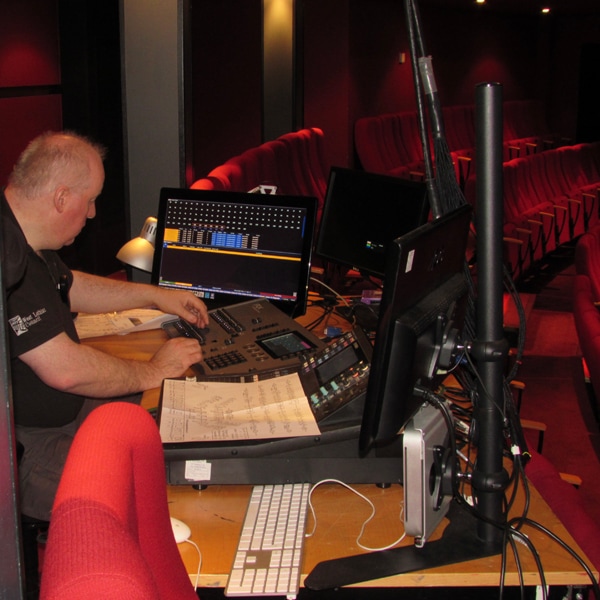 "The FLX console even from the teaser adverts and videos, appeared to give us everything we required in a small footprint and at a very good price point, using known and proven software." Ian Gibson, Technical Coordinator, Howden Park Centre.

Howden Park Centre in Livingstone, Scotland, is a multi-functional venue with two art studios and a 300 seat raked auditorium.

The venue reopened in 2009 after a major redevelopment, and today it offers a continuous programme of professional arts and performances - including theatre, music, comedy, dance, exhibitions, public classes, corporate launches and special events.

The console operational requirements at the venue are very diverse with cued theatre shows and busked concert events. Time is at a premium with very short technical sessions on incoming shows and the console has to be quick and easy to program with the ability to cover a very wide spectrum of operational experience amongst users.
Ian explains that they have been looking for a console for quite some time, "The colour pickers with filter selection is a real time saver and the ability to build our own pallets will speed things up greatly."
"With the on board multi-touch screen a rainbow wash is just so simple to achieve. The promised future features will allow ongoing development and the addition of the Wing will give 49 Playbacks without us having to worry about moving pages".
"With the teaser videos and images the console looked well put together and it is."
Black light have been a Zero 88 distributors for over 30 years, and Karen Fairlie who runs the sales department was only too happy to help Iain at Howden Park with the supply of their new lighting desk and wing.