EVENT
Live at The Congress
Thursday 20th August, 2020
UK lighting control manufacturer Zero 88 stages a product awareness live stream airing on Monday 24th August which will be broadcast from The Congress Theatre, Cwmbran which is the nearest local theatre venue to the manufacturing facility.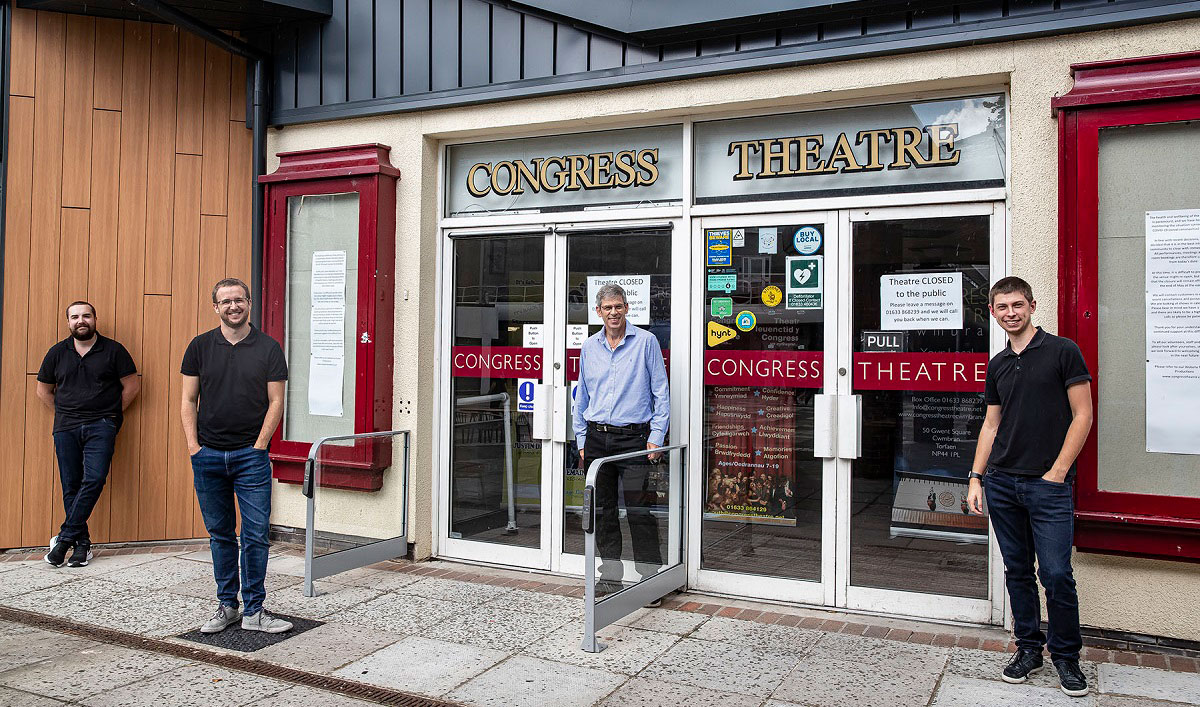 Usually busy with a lively programme of music and performance shows in the centre of Cwmbran, The Congress has been repurposed to function as a virtual studio during the pandemic and for the immediate future. Located just five minutes from Zero 88, it is a perfect and convenient venue.
The Zero 88 team will be highlighting some of the brand's newest technologies and product releases during the stream … and will be joined by local singer-songwriter Tobias Robertson offering some great live entertainment.
This action-packed presentation will last 30 minutes and embrace all three primary Zero 88 product categories – control, data, and power.
Join us online on Monday 24th August at 10am (GMT+1) to see the latest updates followed by a Q&A session.
The stream will specifically address the new ZerOS Server, the Splitter 8 and Gateway 4 / Gateway 8 DMX / RDM data distribution devices, Betapack 4 combined power distribution and dimmer units and Zero 88's RigSwitch remote controlled power switching solutions … plus previewing the next exciting ZerOS 7.9.8 software update.
Exact shipping dates and availability for all this raft of practical, useful, quality, and cost-efficient products – manufactured in the UK – will be announced on air.
Interested parties can catch the stream at zero88.com/event or on Zero's social channels – Facebook, Twitter and YouTube – and anyone not able to tune in on the day … can watch the broadcast later on-demand.
The Event is live at 10am (GMT+1), Monday 24th August.
A Q&A session will follow the product presentation for which anyone can submit questions to be answered by the Zero 88 panel via the website, where the questions can also be upvoted / prioritized by clicking the relevant icon!