NEWS
Strand and Zero 88 add Vision.Net, Color Kinetics KiNet, and Philips Hue support in ZerOS consoles
Tuesday 26th April, 2022
Frankfurt, Germany – Signify (Euronext: LIGHT) entertainment lighting brands Strand and Zero 88 today announced that they are previewing a new version of the popular ZerOS console software at Prolight + Sound in Frankfurt. The update adds integration with Strand Vision.Net, Color Kinetics KiNet, and Philips Hue, making it easier for small to mid-sized theatres, houses of worship and schools to connect to other lighting systems in the facility with minimal infrastructure impact.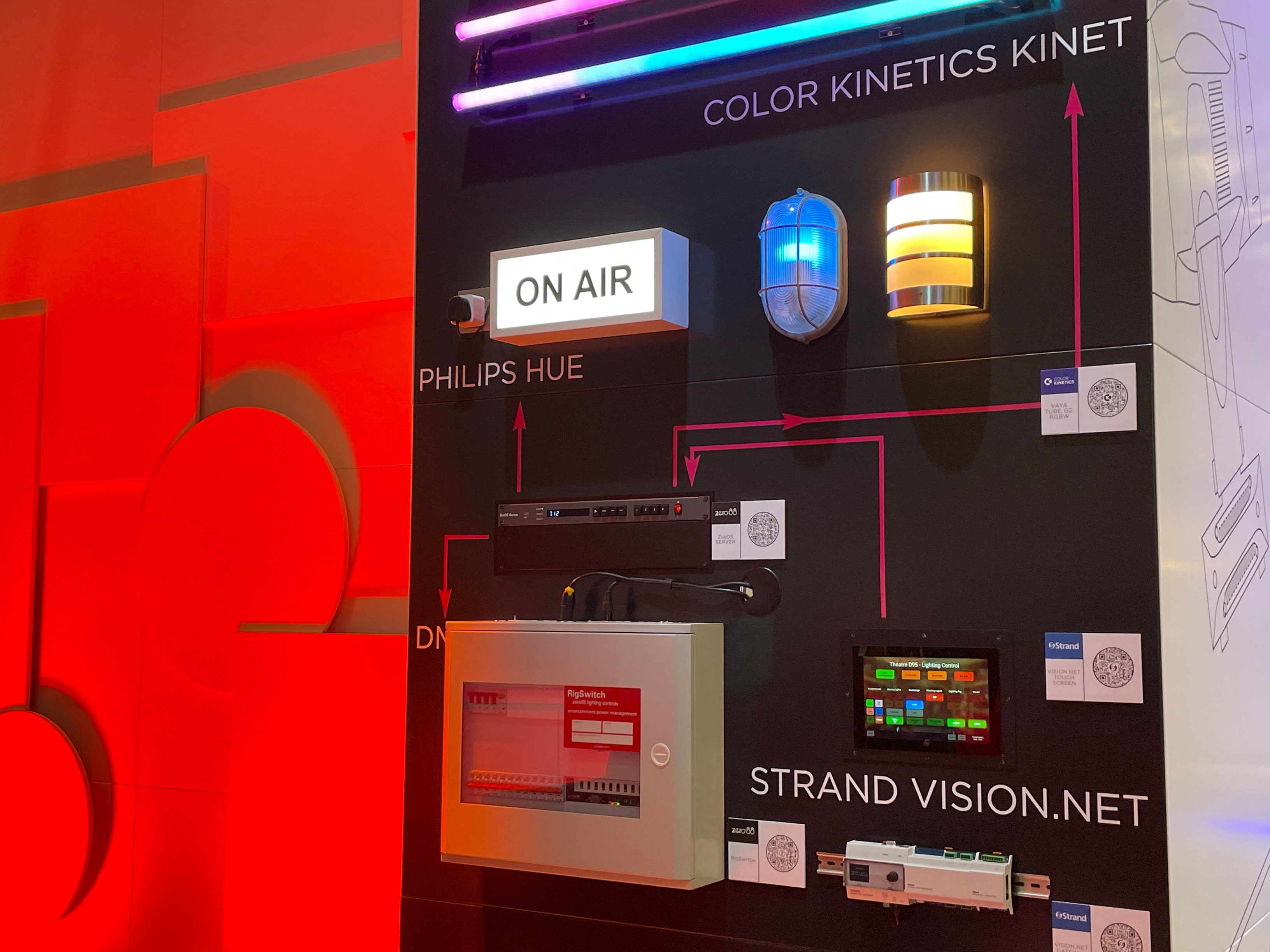 PREVIEWING AT PROLIGHT + SOUND FOR IT'S RELEASE LATER IN THE QUARTER.
Upcoming ZerOS 7.12 update on show at Prolight + Sound in Frankfurt.
Natively connect consoles with luminaires and controls from other Signify brands in the facility.
Control stage, house, and exterior architectural lighting in a theatre without refit.
Most theatrical spaces have multiple systems to control the various luminaires inside and outside their facility, and because these systems don't talk to each other, there is typically no way to initiate a single lighting cue for an event, such as a show start, across all the systems at once. Instead, lighting adjustments need to be made on each system separately. ZerOS 7.12 is designed to address that.
Jon Hole, Global Product Manager, Strand and Zero 88 Controls and Systems at Signify.
The new update allows Strand and Zero 88 consoles running ZerOS to natively connect with other Signify lighting systems in the facility, ensuring multiple systems from a single manufacturer can work together.
Prolight + Sound marks the first time Zero 88 will be joining Vari-Lite and Strand in a global tradeshow. So, it's fitting that we're demonstrating yet another expanded integration between Signify brands. The new update builds upon previous updates that improved support for Vari-Lite and Strand fixtures, such as expanded fixture libraries and added support for multicell and multichromatic luminaires, among other advancements. We are continuing to look for ways to better integrate with Vari-Lite, Strand and the rest of Signify.
Jon Hole, Global Product Manager, Strand and Zero 88 Controls and Systems at Signify.
An interactive demo of ZerOS 7.12 is available on the Vari-Lite, Strand, and Zero 88 booth at Prolight + Sound, Hall 12.0, Stand D95. The software update is expected in the second quarter.
Date of issue: 26th April 2022.
For further information, please contact:
Vari-Lite, Strand, and Zero 88
S. Kyle Davis
Sr. Manager, Global Marketing Communications
Tel: +1 817 233 2961
E-mail: kyle.davis@signify.com