News
Zero 88 lights up local hospitals
Monday 4th May, 2020
Last week, Zero 88's local Health Board, the "Aneurin Bevan University Health Board" (ABUHB), turned three of their hospitals blue to remember those who have lost their lives due to COVID-19, followed by a rainbow to thank everyone who is working tirelessly on the frontline and behind the scenes. Live footage of all three hospitals was streamed to social media, interspersed with interviews from NHS workers and a minutes silence.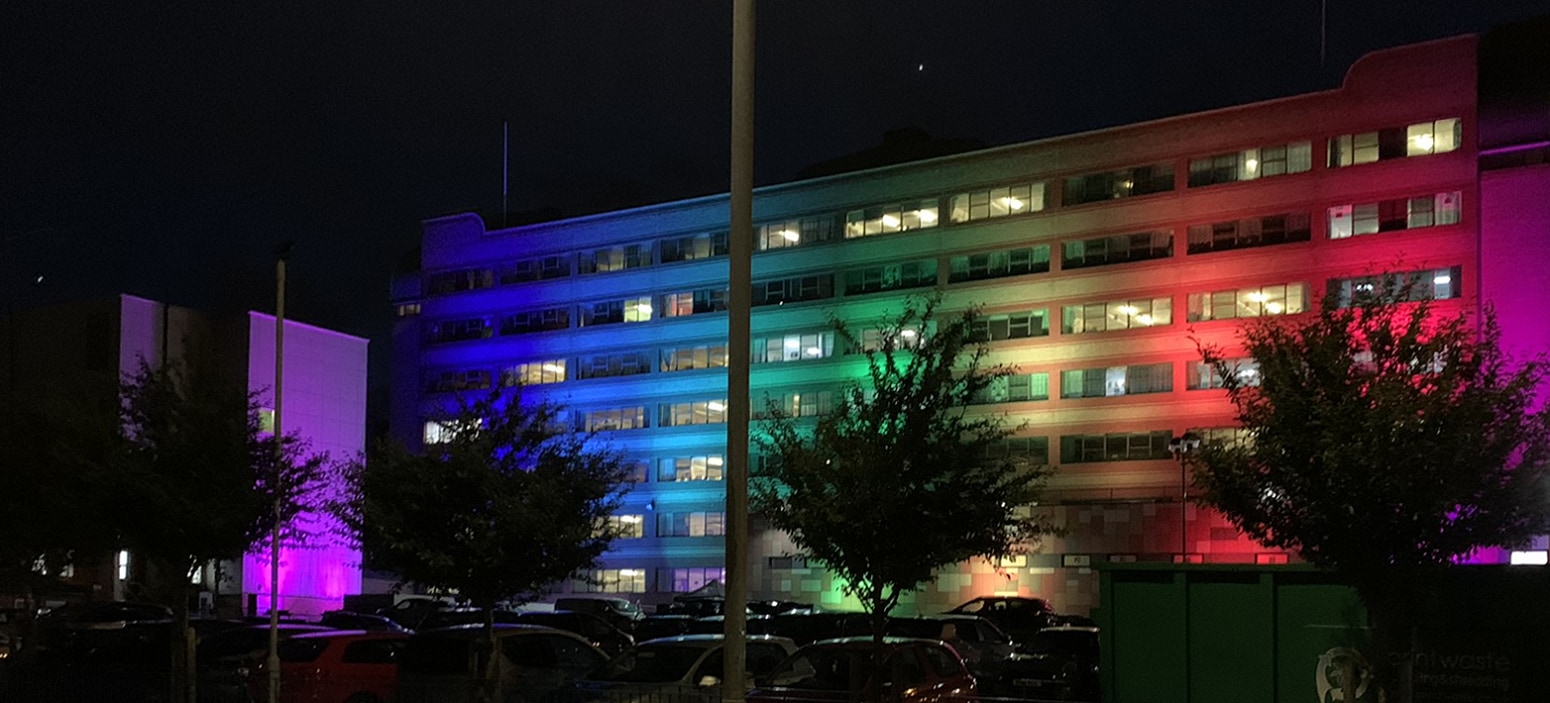 We were delighted to have the opportunity to help highlight and celebrate the amazing work our NHS are achieving, both locally and nationally. We've all been affected in some way by the pandemic, but our NHS and Carers are going above and beyond every single day to save lives - this is just a very small way of showing our appreciation.

Zero 88 provided control and operators at each of the three local sites - the Royal Gwent in Newport, Nevill Hall in Abergavenny and Ysbyty Ystrad Fawr in Ystrad Mynach. Each site was controlled using a mix of FLX and FLX S consoles, along with Zero 88 Gateway 8.
Outside of London, ABUHB has been the worst hit area during COVID-19, but over the past week things have turned a corner. Staff have being working relentlessly during the pandemic and this was a small but powerful gesture to celebrate them and help spread awareness of the Health Board's COVID-19 campaign.