Case Study
FLX at the Tilfest Festival
Monday 1st June, 2015
Customer: Phantom Power Light & Sound. Market Served: Lighting Control - Music Festival.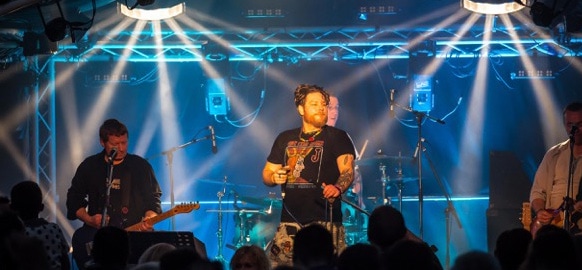 Tilfest Music & Beer Festival
Tilfest beer and music Festival is an annual event held undercover in the gardens of The White Horse Pub in Tilbrook, Cambridgeshire. Festival goers can sit back and enjoy a fabulous line up of musical talent, while relaxing with a drink or two. Performances this year included The Vees, Fillet-o-Soul featuring members of the Strictly Come Dancing, Jools Holland Bands and Copperhead.
We chose the FLX for its quick set up, versatility, build quality and Zero88's famous support. We also liked the additional and updated features of the FLX.
Clive Nicholes, Phantom Power Ltd.
Impact Products Training Day
Impact held a new Zero 88 Product Training day earlier in March and Richard Toolaram explained that two of the guys from Phantom Power were on the course. "They were so impressed with the FLX console and its features that they asked us to help them to try and convince their boss 'Clive Nicholes' to get one".
And they did indeed end up buying one of the first FLX consoles through their Zero 88 Distributor, Impact Products Europe Ltd.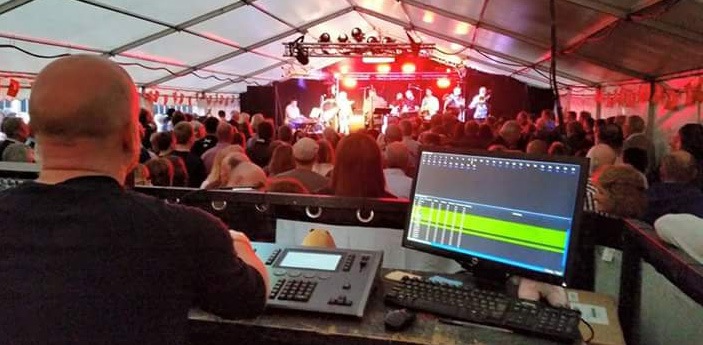 Phantom Power Light & Sound
Phantom Power Ltd have been supplying power and lighting to the event industry since 1993. Providing stage lighting from small pub systems to outside stage rigs, with a mix of generic and LED fixtures - including moving light, with digital desk control.
Since 2012, they have provided full PA systems for bands, conferences, firework displays and can provide a complete package, whatever the event.
Clive Nicholes commented "We previously had a Solution, which served us well, but the additional and updated features of the FLX appealed to us, and the console was well within our price range."
We light a variety of events from theatre and dance shows to gigs and small festivals with lots of bands, the programming and busking ability of the FLX stood out for us - and the console performed really well for its initial debut at the Tilfest Festival in June."