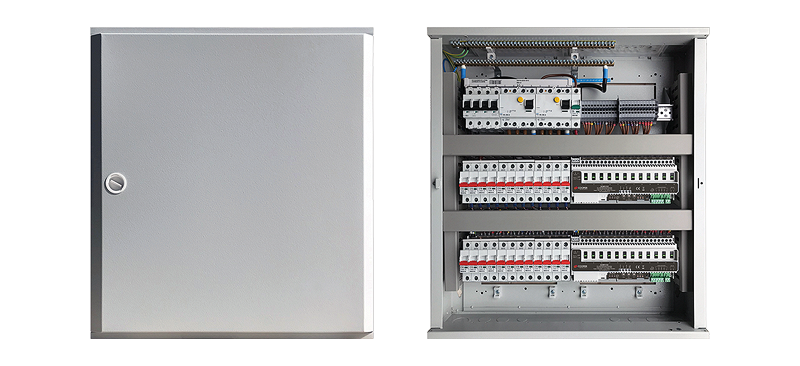 RigSwitch is a remote controlled power switching solution suitable for any size venue, utilising a broad portfolio of power management technologies.
RigSwitch can be delivered in 12 or 24 channel cabinet configurations with RCD or RCBO options with a choice of user control interfaces. With individual relays rated for up to 32A operation RigSwitch can cater for even the most power hungry user.
RigSwitch is ideal for switching power for today's modern entertainment lighting systems, including moving lights, LEDs, amplifiers, specials and video equipment.
E&OE. Zero 88 reserves the right to make changes to the equipment and specification described in this manual without prior notice.